The news and events from our public activities:
On September 18, 2023, at CVUT-FIT (Prague), we organized the NESPOQ workshop. The program and presentations can be found in the Publications & Downloads section.
On March 1, 2023 (17:00, Velký sál 5NP), at ÚK KJM Kobližná 4, Brno, we present the BUT (post)quantum laboratory (speaker: Jan Hajny) on Quantum Days public lectures (other topics: 15.2. What is quantum world, 21.2. Security in quantum world). All lectures are for the wide public. The talks are in Czech.
On September 13, 2022, at BUT, we launched the first interfaculty quantum link (7.5 km) in the Czech Republic. The link was opened during the EU-SecRes in the presence of Czech and International academics, and managers from ID Quantique Europe, Toshiba, and OPENQKD. The full story can be found here: FEEC news (EN), VUT (CZ), Lupa.cz (CZ).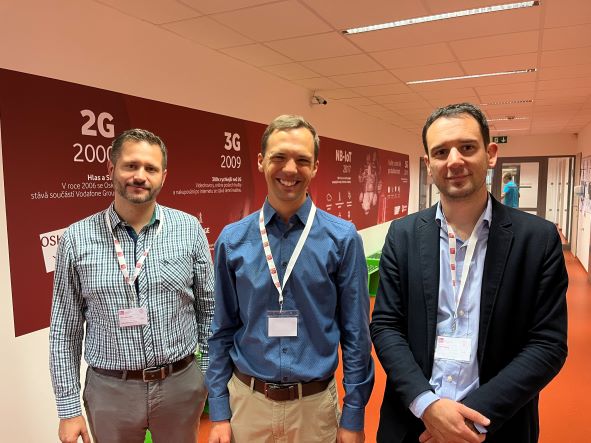 On September 13, 2022, at BUT, we organized a Panel: Post-quantum security and formation of an international quantum network at European Conference on Security Research in Cyberspace. The panel contains invited talks from international industry partners and academic experts. More information about the conference and the program can be found here: EU-SecRes
On June 22, 2022, at VSB-TU (Ostrava), we organized a NESPOQ workshop at Platforms for research and development in cyber and information security. For more information about the event and the workshop, please contact prof. Zelinka (ivan.zelinka@vsb.cz).